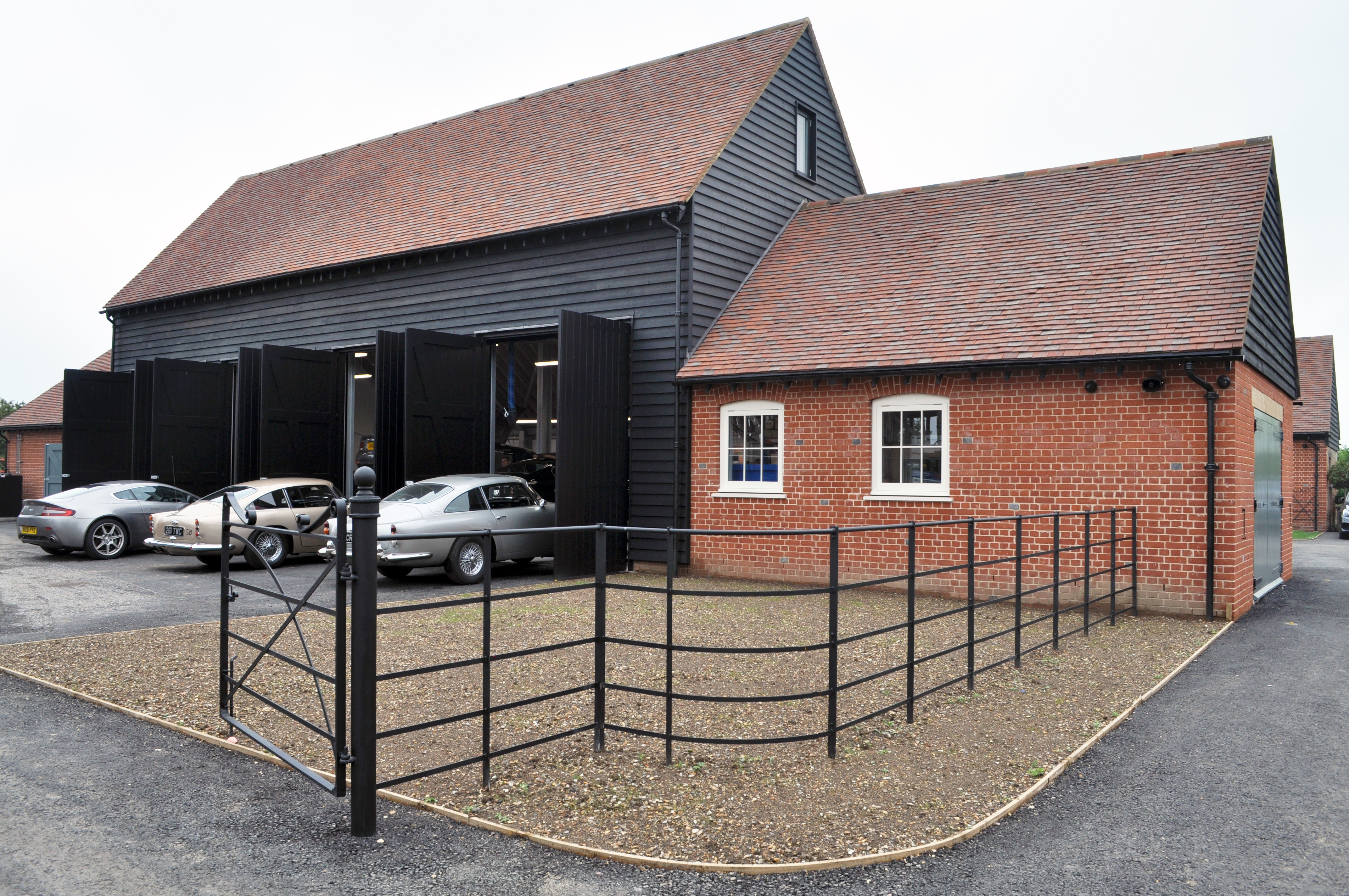 Essendonbury Barns Near Completion in Hertfordshire
Aston Martin specialists, Nicholas Mee & Co, have moved into their new home at Essendonbury Barns, Hertfordshire.
The listed seventeenth and eighteenth century farm buildings have been delicately restored and brought back into use, alongside sympathetic new bespoke workshop and office space.
Our first step reinstated the historic 1896 dual courtyard arrangement by inserting a new-build barn between the two existing barns to match the vernacular.
The existing grade II listed timber barns were then sensitively restored preserving the historic material and guaranteeing their survival for the next hundred years.
This unique heritage asset now hosts a classic car showroom, customer reception, an  upholstery workshop, office space, four mechanic bays with hydraulic lifts and two separate oblique bays, and hosts thirty specialist jobs.